The digital data center is a dedicated room established at the headquarters of the Province. It is fed with data from each of the seven districts making the Province. The room is equipped with ICT facilities and electronic systems, and it was developed in collaboration with Rwanda Information Society Authority, RISA.
The center compiles information related to all sectors including economy, governance, and social development in line with the pillars of the National Strategy for Transformation and its key performance indicators.
The digital system replaced the previously hard papers used at the site, which displayed information on hard materials punched on the walls. The digital system helps to automatically store, generate and regularly update data.  The center's digital system also enables users to remotely access data wherever they would be without physical movements.
According to the Governor of the Eastern Province, CG Gasana Emmanuel, the data center is expected to enhance data-driven planning, efficiency, and effectiveness in monitoring and evaluation of districts' activities and implementation of government programs.
The Eastern Province envisions to decentralize the system up to cell level to ensure that data are collected from grassroots level. The Eastern Province also plans to connect the data center port with the province's website to ensure easy access to information.
Officials including Minister in charge of Emergency Management Kayisire Solange, Chief Executive Officer of Rwanda Governance Board, Dr Usta Kaitesi, Governor of the Eastern Province CG Gasana Emmanuel and Secretary General of RALGA, Ngendahimana Ladislas, attended the inauguration of the Eastern Province Data Center.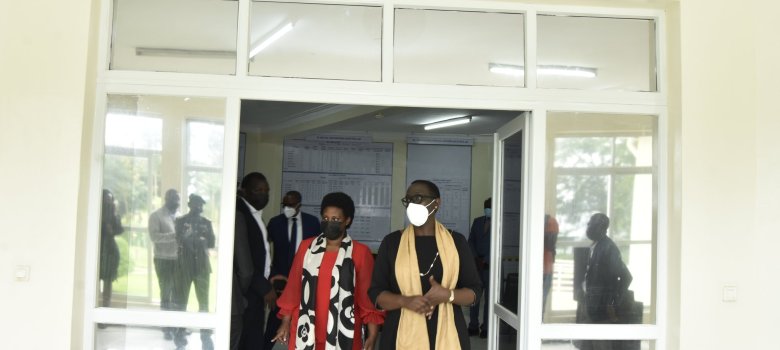 Minister in charge of emergency Kayisire Solange and CEO of RGB, Dr Kaitesi Usta attended the inauguration of the data center
 All the officials who spoke during that function commended the Eastern Province for moving from analogue to digital infrastructure in data management.
They particularly commended the leadership of President Kagame, for spearheading the use of broad band internet and digital infrastructure as key to sustainable development, good governance and service delivery.
"We shall deploy whatever efforts it takes to ensure that; President Kagame's vision for Rwanda becomes a reality. Information is power, and there is no power without people. The vision of RALGA is to have local government entities where citizens and leaders are stakeholders in development. This digital data center falls in that context and we welcome it", Ladislas noted.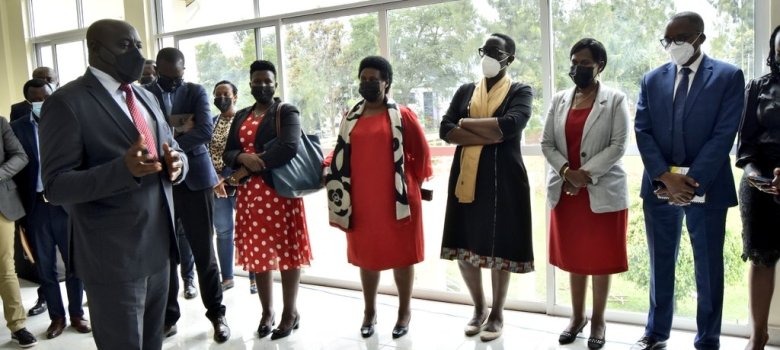 Governor of the Eastern Province, CG Gasana Emmanuel briefing officials including  Minister in charge of Emergency, , CEO of RGB, SG of RALGA and other officials about the functioning of the data center