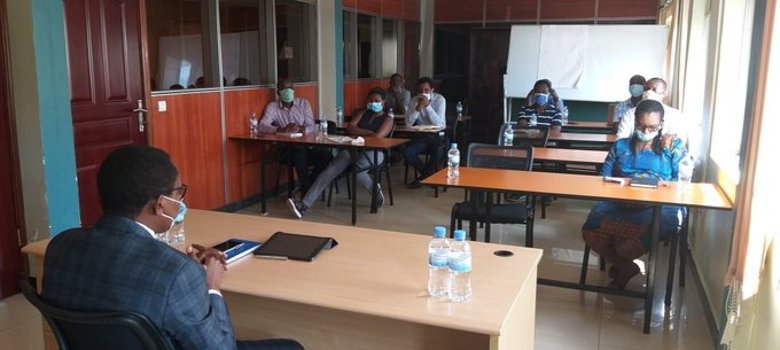 During an extraordinary general staff meeting held on Friday 8th May 2020, the staff of Rwanda Association of Local Government Authorities (RALGA) committed to contribute 50% of their salary of the month of May to support people affected by the consequences of COVID-19 pandemic. The meeting was held at RALGA office in Masaka and was chaired by the Secretary General, Mr. Ladislas NGENDAHIMANA.
In their various interventions, RALGA staff expressed their solidarity with the people of Rwanda who were affected by COVID19. They welcomed the Government effort to support the recovery process.
RALGA staff also conveyed their heartfelt condolences to different families affected by the disasters following floods and landslides. These condolences were particularly to Gakenke, Nyabihu, Ngororero, Rubavu, Musanze, Rulindo and Muhanga Districts, which recorded a big number of fatalities.
RALGA staff noted that ; disasters caused by heavy rains currently affecting the country, affected particularly districts in the Northern, Western and Southern Provinces.
The meeting was also an opportunity to highlight lessons from the COVID19 impact, including the importance of using the available ICT tools and strengthening the culture of savings.