On 25th and 26th May 2021 at Centre d' Accueil Matter Boni Consilii Hotel in Huye District  was held the stakeholder validation meeting of the final report of the pro poor land subdivision plans for prioritized residential areas in Huye District. The prioritized four sites are Nyamata, Agacyamu, Gaseke and Ngoma which are located in the three urban Sectors of Huye Districts that are: Mukura, Ngoma and Huye cover a surface area that totalizes 125.5 HAs. The stakeholder validation of the final pro poor land subdivision plans and training of stakeholders' representatives on its implementation was planned following other previous steps of development of the plans and associated validations processes as well as joint field verification mission to cross check the suitability of proposed zoning plans on the reality of field topography. The meeting was attended by District officials including District council member, District technical staff from OSC and good governance, Sector and Cell executive secretaries of the areas where the selected sites are located, Sector land managers and village leaders. Other partners represented are RHA, RLMUA, RALGA and Rock Associates Company (the consultant). This activity is implemented as demonstration project by RALGA in partnership with VNG International under IDEAL project and in collaboration with RHA and RLMUA. Other districts that received similar support under this project are Muhanga, Nyagatare and Rubavu.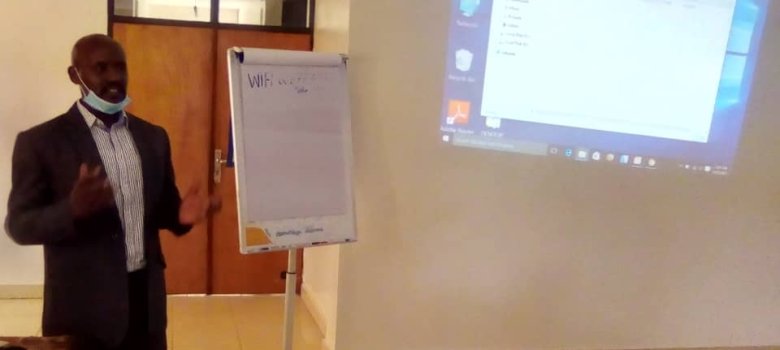 On behalf of Huye District authority the Director of Huye One Stop Center Mr Jean Pierre Musafiri who officiated the opening session commended all participating stakeholders' representatives and key partners of Huye District who supported this project i.e RALGA, RHA and RLMUA. He appealed the local leaders and community representatives in the selected sites to be stay alert along the process of validation as well as next steps so as to ensure that the proposed zoning plans and the proposed implementation strategy are really feasible in their areas. He reiterated Huye District authorities' commitments to work with all key stakeholders such as private sector, CSOs and local communities to ensure that the development plans are translated into tangible actions and projects. On their side, representatives of District partners for this project i.e RALGA, RHA and RLMUA appreciated the sense of ownership demonstrated by the District leadership and local leaders for this activity. They also commended that the project gives priority to pro poor and participatory approaches in planning and implementation of the project as well as the basic servicing of the selected sites with road demarcation with solid beacons. They appealed for further consideration of compliance with the general master plan and the national land use master plan.
Further consideration of reducing social impact and streamlining compliance with national and district master plan guidelines on densification
As key outcome of the stakeholder validation meeting, the final report was accepted with some inputs that need improvements to be addressed as the last version of final report is submitted. Main areas of improvements are essentially to add in the report an analysis of potential social impacts (plots to be severely affected) with estimated value of the impact and associated cost of expropriation and to consider for high density area of R2 and 3 using development blocs instead of parcellation in the zoning plans to limit discrepancy with master plan required densification and urban planning code requirement for plot size. Another element is to add in study area descriptions element provided by the national land use master plans for the District.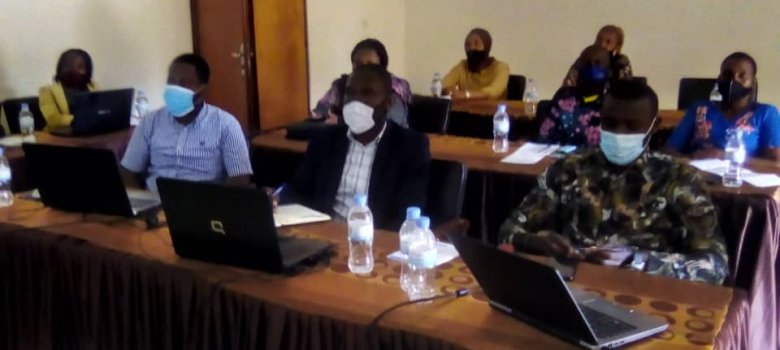 Effective local stakeholders' participation in the selected site pro poor land subdivision plans implementation
 After the validation, the participants to the validation meetings also attended a one day and half training on implementation strategy of the produced pro poor land subdivision plans as well as guidance on good practices that can be built on by the district to self-organize to expand such initiatives with its own resources.  The training was interactive and focused on concept clarification regarding pro poor land subdivision plans concept, explained modalities of community involvement and social responsiveness (challenges, opportunities), discussed on affordability factors on district and community side, hints on strategy for effective implementation of the plans: roles and responsibilities for specific interventions, innovative approaches for participatory neighborhood development, etc. The participating local leaders and community representatives committed to play their role by ensuring that the produced plans are implemented in a realistic timeframe with the technical support of District authorities. They agreed to start sensitization of the concerned land owners and support in setting up site development committees who can help in the next steps of neighborhood development according to agreed plans. The District authority vowed to support community level efforts with needed technical guidance, land owners' sensitization and mobilization of resources for servicing the sites with basic infrastructures and appealed private sector and other partners to support this effort.