The visit was an inspiration and a clear sign of collaboration, partnership, trust and support from the Government of Rwanda to RALGA, allowing the Association to voice for the members.
The Minister of Local Government and the Secretary General of RALGA discussed burning advocacy issues and required capacity building interventions to enable local government deliver better services and fast track the national development agenda.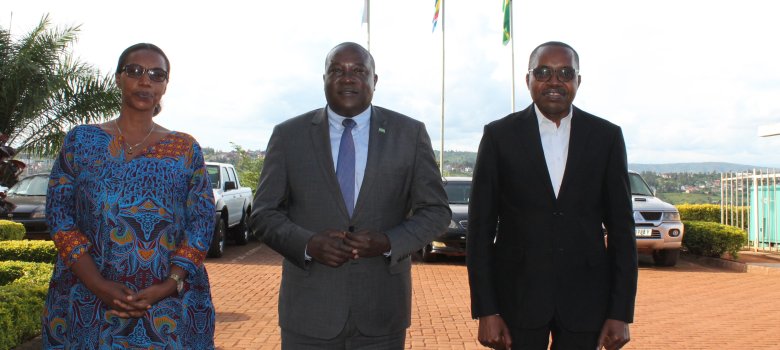 Minister Gatabazi with the Ngendahimana Ladislas and Tumushime Francine, respectively SG and Deputy SG of RALGA 
During the interaction session with RALGA Management and Staff, Minister Gatabazi commended RALGA for its role in empowering the decentralized administrative entities and supporting the implementation of the decentralization policy.
The Minister urged RALGA to put more effort into building the capacity of local government leaders from grassroots levels, that is from the Village, Cell, Sector, District and City of Kigali.  
During his meeting with RALGA Management and staff, they discussed different ways of strengthening collaboration between RALGA and the Ministry of Local government in building the capacity of Local government leaders to ensure that they clearly understand their responsibilities and can better deliver.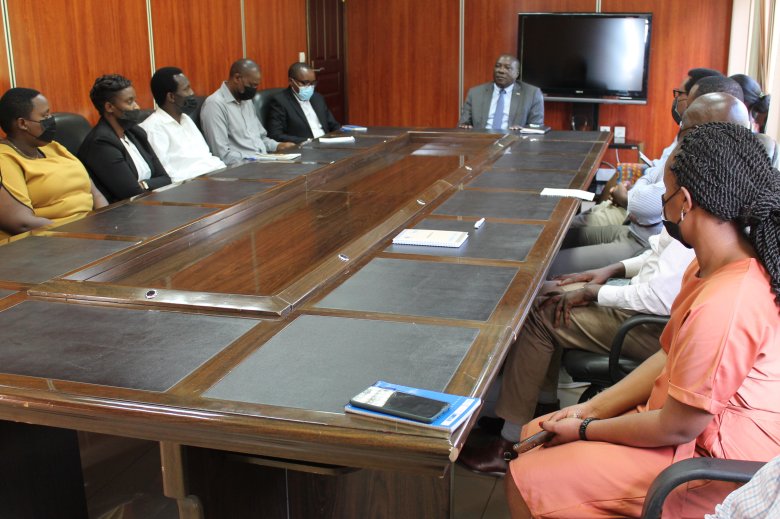 The Minister stressed that Local government is at the forefront in delivering the commitments of H.E the President of the Republic to the citizens, and he encouraged RALGA to play a greater role in the empowerment of local government and citizens.

"We consider RALGA as a strong think tank for local government. Expectations of citizens from local government entities are very high and so are the expectations of the Ministry of Local Government from RALGA as an association of local governments. I am here on behalf of the Government, to reiterate that support and trust, but also to challenge you to do more", Minister Gatabazi said.
Staff members who intervened commended the Minister's visit to RALGA, and termed it as "an inspiration and wakeup call".
The Secretary General of RALGA, NGENDAHIMANA Ladislas, on behalf of all staff, expressed sincere appreciation to Minister for his visit and affirmed the continued and renewed commitment of RALGA to supporting local government.
"This visit is a strong gesture that the Government is committed to supporting RALGA in achieving its mandate. It is both a challenge and a great encouragement for us, that reminds us of the joint and shared responsibility of fast-tracking the national transformation agenda. We commit to do our best and to do the best towards excellent local government. The Minister's presence to RALGA is more than a speech", Ladislas noted.