The training sessions are organized by the Rwanda Land Management and Use Authority (RLMUA) in partnership with RALGA following the publication of Participatory land readjustment guidelines commissioned in collaboration with RALGA under the Inclusive Decisions at Local Level project which closed in December 2021.
As a follow up action, the Rwanda Land Management and Use Authority (RLMUA) organized a five-day training in each Province aimed at enhancing the capacity of District One Stop Center technical staff to advance local urban neighborhood development through community based participatory land readjustment projects to ensure detailed site physical plans, settlement sites preparation and servicing are well done in a quick and harmonized manner.
Moreover, the training is an opportunity for awareness raising about other land use implementation tools such as zoning regulations and National Spatial Data Infrastructure (NSDI) hub for spatial data access and sharing.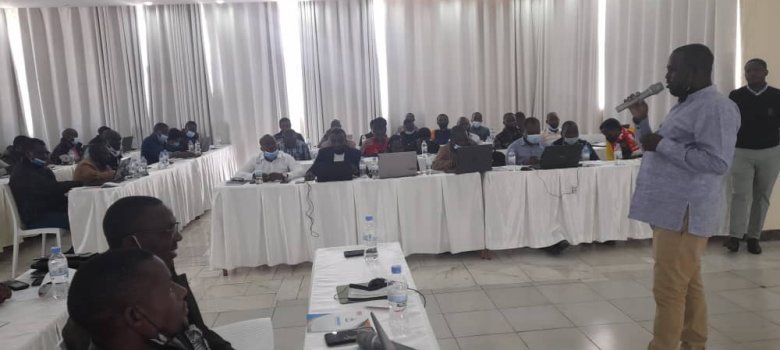 Participants from districts include the Director of OSC, District permitting officer and the District land survey and GIS, and all sector land managers. 
RALGA is associated with this activity as co-facilitator specifically because of its role in the development and publication of land readjustment guidelines.
RALGA supported the process, in line with its advocacy and capacity-building mandate for local government, by financing the assessment study that resulted in the development of participatory land readjustment guidelines in October 2021.
This collaboration continued through RALGA support for the preparation of training materials and information materials including booklets and videos on the published guidelines which are distributed to the participants to the training.
This training shall conclude in May 2022 and shall specifically benefit 463 Local Government employees, including all sector land managers from 416 Sectors across the country, in addition to the concerned technical staff at District and City of Kigali levels.