RWANDA ATTENDS THE AFRICITIES SUMMIT IN KISUMU-KENYA   

The Chairperson and the Secretary General of RALGA are, among other senior delegates, attending the Summit of Local Governments and Cities of Africa, dubbed Africities, that takes place in Kisumu, Republic of Kenya, from 17th to 21st May 2022.
The Rwandan delegation is led by the Minister of Local Government, Honorable Gatabazi Jean Marie Vianney, and comprises and Local Government Officials including Kabagamba Wilson,Nyiramasengesho Jeannette, Akimpaye Christine and Basesayose Telesphore.
The 9th Africities Summit is organized by the United Cities and Local Governments of Africa (UCLG Africa) under the theme "The Role of Intermediary Cities of Africa in the Implementation of Agenda 2030 of the United Nations and the African Union Agenda 2063".
Rwanda's Minister of Local Government is representing the President of the Republic of Rwanda H.E Paul Kagame at the invitation of the President of the Republic of Kenya, H.E Uhuru Kenyatta. 
At the sideline of the summit, Minister Gatabazi Jean Marie Vianney met at different occasions, Moussa Faki Mahamat Chairperson of the Africa Union Commission, Hon Eugene Wamalwa- Minister of Defense of Kenya, Rt Hon Raila Odinga. Also, he met Mr Jean Pierre Elong Mbassi, the Secretary-General of UCLG Africa. They discussed issues related to partnership in the areas of local government and decentralization and the possibility of hosting Africities in Rwanda.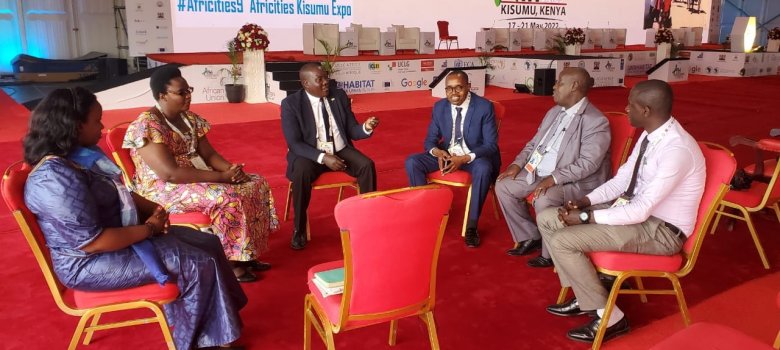 RALGA extends its network and partnerships opportunities
In a bid to extend its partnership and positioning, at the sidelines of the summit, the Chairperson of RALGA –Cllr Uwimana Innocent- and the Secretary General of RALGA –Mr Ladislas Ngendahimana- held  meetings with different partners.
While meeting the Mayor of Garowe City in the Federal Republic of Somalia, they discussed partnerships and collaboration in capacity building and advocacy between RALGA and Somali Mayors Forum. RALGA welcomed the request for partnership with the Somali Mayors Forum from the Federal Republic of Somalia, as it is in line with Rwanda's commitment to Pan-Africanism and South-South Cooperation.
In the meeting with the Chairman of the Commonwealth Local Government Forum, they strategized on the Commonwealth Local Government Conference to be held in Rwanda, soon after the Commonwealth Heads of Government Meeting due in Kigali in June 2022.
During the Africities Summit, RALGA was re-elected as Executive Committee member of UCLGA, representing Eastern Africa Region. Councilor Akimpaye Christine from Rwanda was elected and invested as Vice President of the REFELA - Réseau des Femmes Elues Localement en Afrique (Network of Women in Local Government in Africa). The Secretary General of RALGA Mr Ladislas Ngendahimana, was elected member of the Executive Committee of the Network of Permanent Secretaries/ Secretaries General of National Local Government Associations of Africa.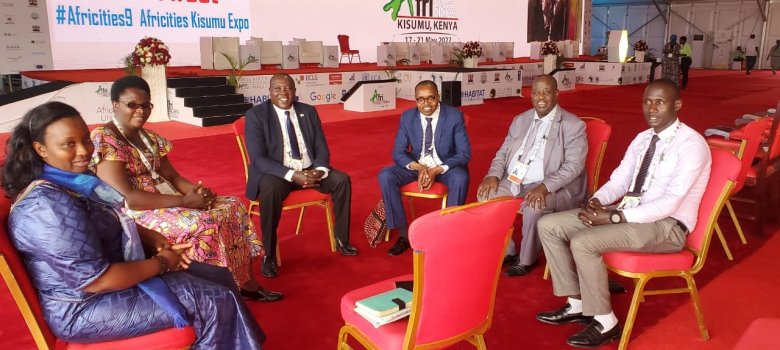 The Summit provided a platform for dialogue involving thematic sessions and specialized forums such as the General Assemblies of Women & Youth in African Local Governments as well as the Network of Secretaries General of Local Government Associations.