07 September 2023

The Rwanda Association of Local Government Authorities (RALGA) received members of Committee on Local Government and rural development of the Parliament of Ghana who are in Rwanda on a benchmarking visit about decentralization process. They commended Rwanda's decentralization frameworks and affirmed they have learnt best practices that could be emulated in their country.
Welcoming the delegates, the Secretary General of RALGA, Ngendahimana Ladislas highlighted the Rwanda's decentralization journey and he emphasized the existing collaboration between Local governments of both countries.
"The cooperation between Rwanda and Ghana on matters related to Local Government is there for a long time since when we wanted to establish the Local Government Institute (LGI) in 2012, RALGA delegation did a benchmarking visit to the National Association of Local Authorities of Ghana", Ngendahimana said.
The Secretary General briefed the delegates about Rwanda's decentralization journey, the structure of Rwanda's Local Government, its governance and finances and, the structure of RALGA and its mandate as a mechanism to support the Government to implement decentralization processes.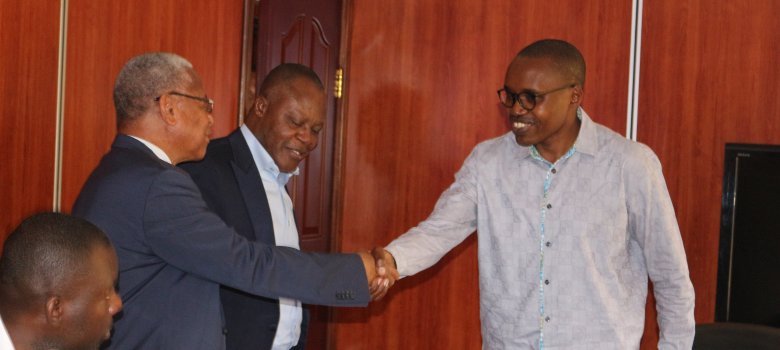 The Secretary General of RALGA welcomes the delegation
Particularly, the Secretary General of RALGA explained the role of RALGA in local government capacity building and advocacy, and especially in strengthening fiscal and political decentralization as ways to sustainable development.
The delegates also shared insights on the structure of Local Government in Ghana and appreciated the best practices acquired from Rwanda which could be replicated in their country, particularly in local government financing and resources management, in order to deepen decentralization.
The visit to RALGA was part of their comprehensive benchmarking visit to Rwanda from 02 to 09 September 2023 during which they shall visit different institutions and places to learn the progress made by Rwanda in different sectors of economic development, social welfare and Governance.
Both sides committed to strengthen collaboration in line with Africa's south-south cooperation.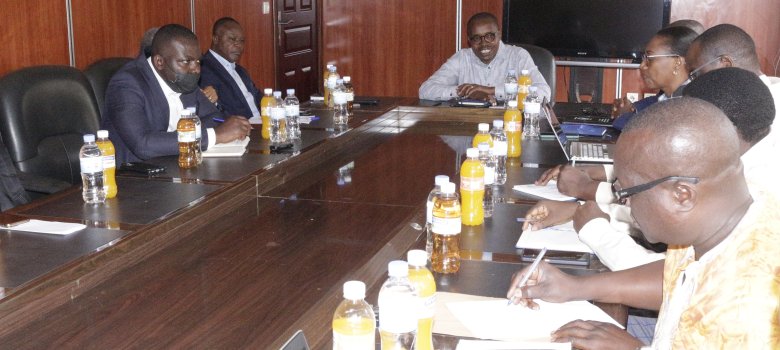 RALGA staff interacts with Mps from Ghana